Feel free to download the bottle shots. If you need any photos at higher resolution please contact Stella here at the winery.
Perth "Cow & Coonawarra" dinner
Cow & Coonawarra dinner
On Tuesday 27th July, join us on another culinary journey as we make use of every cut of beef imaginable, in true Ria Style.
In conjunction with Majella and Katnook Wine Houses we will match 6 wines over four courses as these two great houses take on each other for title of Coonawarras best! You can book your tickets here.
#majellawines #katnookestate #coonawarrawine #beef #winedinner #perth #coonawarra Katnook Coonawarra Ria Malay Kitchen
2020 Halliday rating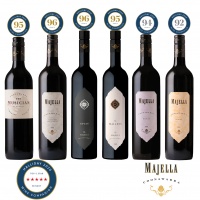 The 2020 Halliday Wine Companion results are in!
96 points for our 2014 GPL68 and 2016 Cabernet Sauvignon
95 points for our 2014 Malleea and 2017 Musician
94 points for the 2017 Merlot and
92 points for the 2016 Shiraz!!
And, did you know we've been a 5 red Star Rated winery for years?
#majellawines #coonawarra #coonawarrawine #cabernetsauvignon #shiraz #themusician #themalleea #gpl68 #merlot #halliday
2019 Cowra Wine Show Success

Majella has won the Breakout River Trophy for the Best Caberent Sauvignon (sponsored by Winetitles Pty Ltd) at the 2019 Cowra Wine Show with the 2016 Cabernet Sauvignon.
This wine has now been awarded, besides this trophy, 3 gold, 2 silver & 1 bronze medals.
AUGUST = Coonawarra Cellar Door in the City
BRINGING THE BEST OF COONAWARRA TO A CITY NEAR YOU
Join us at Coonawarra's annual Cellar Door in the City Event.
MELBOURNE
[5:30pm-8:30pm]
Wednesday 14th August
The Peninsula Central Pier
SYDNEY
[5:30pm-8:30pm]
Friday 16th August
Sydney Town Hall - Lower Level
BRISBANE
[2:00pm-5:00pm]
Sunday 18th August
Moda Portside
ADELAIDE
[5:30pm-8:30pm]
Friday 23rd August
National Wine Centre
PERTH
[2:00pm-5:00pm]
Sunday 25th August
Henry Summer
Visit www.coonawarra.org to book your tickets today!
Cabernet Sauvignon

Melody
Merlot

Minuet NV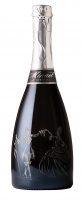 Riesling

Shiraz

Sparkling Shiraz
The Malleea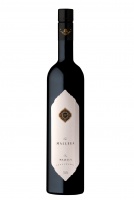 The Musician