2020 Halliday rating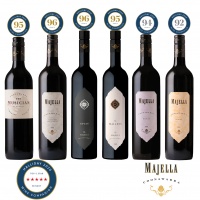 The 2020 Halliday Wine Companion results are in!
96 points for our 2014 GPL68 and 2016 Cabernet Sauvignon
95 points for our 2014 Malleea and 2017 Musician
94 points for the 2017 Merlot and
92 points for the 2016 Shiraz!!
And, did you know we've been a 5 red Star Rated winery for years?
#majellawines #coonawarra #coonawarrawine #cabernetsauvignon #shiraz #themusician #themalleea #gpl68 #merlot #halliday
2019 Cowra Wine Show Success

Majella has won the Breakout River Trophy for the Best Caberent Sauvignon (sponsored by Winetitles Pty Ltd) at the 2019 Cowra Wine Show with the 2016 Cabernet Sauvignon.
This wine has now been awarded, besides this trophy, 3 gold, 2 silver & 1 bronze medals.
2018 Royal Adelaide Wine Show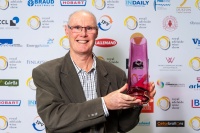 Our 2017 The Musician won the Dr Ray Beckwith OAM Memorial Trophy for best traditional Australian red blend (sponsored by Fassina Liquor) at the 2018 Royal Adelaide wine show.
2018 Royal Melbourne Wine Awards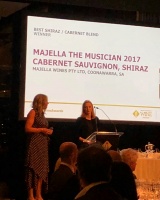 The 2017 Musician also won the trophy for the best Shiraz / Cabernet blend at the Royal Melbourne Wine Awards last month...
2015 Cabernet Sauvignon awarded 96 points
Our 2015 Cabernet Sauvignon has been awarded 96 points by James Halliday.
You can read the full supplement here: http://hallidaymagazine.pressreader.com/halliday-cellaring-selections/20180601
we're on page 44.
Coonawarra Update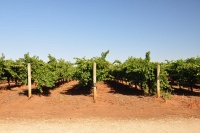 The Coonawarra Vignerons Association has a very informative website with all the promotional activities and other news from the Coonawarra Wine Region, Australia's Other Red Centre.
Majella on Social Media
We maintain an active presence on Facebook. The girls and boys here at Majella keep the page up-dated with lots of photos, information on future promotions and all the general news from Majella.
If you'd like to be kept right up to date then just view our facebook page and perhaps "Like" us.
You'll also find Majella featured on Instagram, with plenty of great photos and other bits and pieces.
Majella Newsletters
Majella sends out a very informative Newsletter every month or so.
These Newsletters will keep you up to date on all the happenings at Majella, including forthcoming promotions, wine dinners, cellar door specials and all the news from Majella Wines here in Coonawarra.
If you'd like to join the mailing list please click here.
Archived Newsletters: